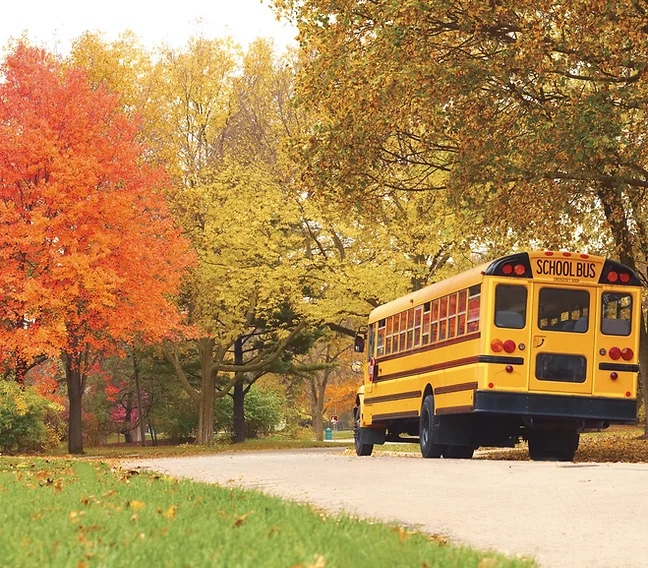 Bus #1
Robbie Dike - Southeast Route
641-344-9249
Bus #6
Steve Kinyon - Arispe Route
641-344-6549​
Bus #8
Dale Denton - Thayer Route
641-344-0231
or
Rich Bryson
515-493-9979
Bus #11
Herman Chenoweth - Shannon City Route
515-782-9077
Bus #12
Sheryl Parham - Lorimor Route
952-873-2520​
Bus #18
Gary Clear - Northwest Route
641-344-4640
Bus #25
Mike Nelson - Afton In-town Shuttle
641-347-7081
​Bus Barn - Austin Fariss
641-340-5972
Afton In-Town Bus Stops:
Stop 1 - Corner N Dodge & W Railroad
Stop 2 - Corner N Pierce & W Nebraska
Stop 3 - Corner N Browning & W Railroad
Stop 4 - Corner N Browning & W Filmore
Stop 5 - Corner S Browning & W Scott
Stop 6 - Corner S Pierce & W Scott
Stop 7 - Corner S Dodge & W Filmore
Stop 8 - Corner N Pierce & W Kansas
Stop 9 - West Side of old Elementary Bldg
Stop 10 - Corner S Douglas & E Grand
Stop 11 - Corner S McEldery & E Scott
Stop 12 - Corner S Gregory & E Polk
Stop 13 - 400 E Filmore
Stop 14 - Corner N Colfax & E Kansas
Stop 15 - Corn er N Temple & E Filmore
Stop 16 - 210 S Grace
East Union Transportation
Buses on Hard Surface Only Guidelines

In establishing Hard Surface Only Routes the East Union School District will have pick up points along the safer hard surface roads where parents can meet the buses. For a location and time, please contact your bus driver.
Please note that if East Union does run on Hard Surface Roads Only routes in the morning, we will run the same routes in the afternoon. Drivers are instructed NOT to drop off students who have a distance to walk unless a family designated adult is there to meet them or pick them up.
We will have pick up locations on:
REA road

Hwy 34

Hwy 169 north and south,

Creamery Road

Willow Avenue south of Thayer

H45 east of Arispe

High School Drive SE of Afton.
You will need to contact your bus driver for definite time and pick up locations.
November 3, 2021
​East Union Community,
Winter weather in Iowa will soon be here and can be very inconvenient for students and parents. I want to touch base while everyone is still pleased with our weather decisions, and of course there is always tomorrow. Before the forecasts get worse, now is a good time to remind everyone about how school closing information will be communicated. In the event that we need to close school for any reason, we have a variety of ways to communicate that information to our families and staff members. In the event of school cancellations, delays, or early outs due to inclement weather, road conditions, emergencies, etc. parents and the community will be notified through the school's messaging system. (i.e., JMC). In addition to JMC, we will post information on:
TV STATIONS
KCCI TV
WHO-HD Channel 13
FOX 17
RADIO
KSIB 101.3. 1520
WHO 1040
96.9 The Bull
1460 KXNO
The Bus 100.3
KISS 1075
WEB BASED
WHOtv.com
13NOW Smartphone App
Facebook (East Union Community School District)
East Union School Website (https://www.eastunionschools.org)
​
Through WHO staff, students, and parents may receive a free email and text message alert with our closing information when you register at https://whotv.com/weather/whotv-com-school-alerts-login/
In the event of an early dismissal or cancellation of school for the day, all after school activities (including ASPIRE) are also cancelled unless specific authorization is granted by the superintendent or his designee.
The safety of our staff and students is always our top priority when making decisions to delay or cancel school. While our busses are very reliable, there is a chance that they may get stopped on their routes. For this reason, we ask parents to make sure that students who ride the bus are properly dressed for the weather.
It is always difficult to determine whether to have school. We realize that when school is cancelled it is very disruptive to our families. Be prepared and let's hope for a mild winter!
Tim Kuehl
East Union Superintendent